Fiber art by Laura Raappana
I´m a self taught fiber artist living in Kokkola, Finland. Northern nature and natural textures inspire me. In my work, I explore my own roots and continue the handicraft tradition of the women of my family.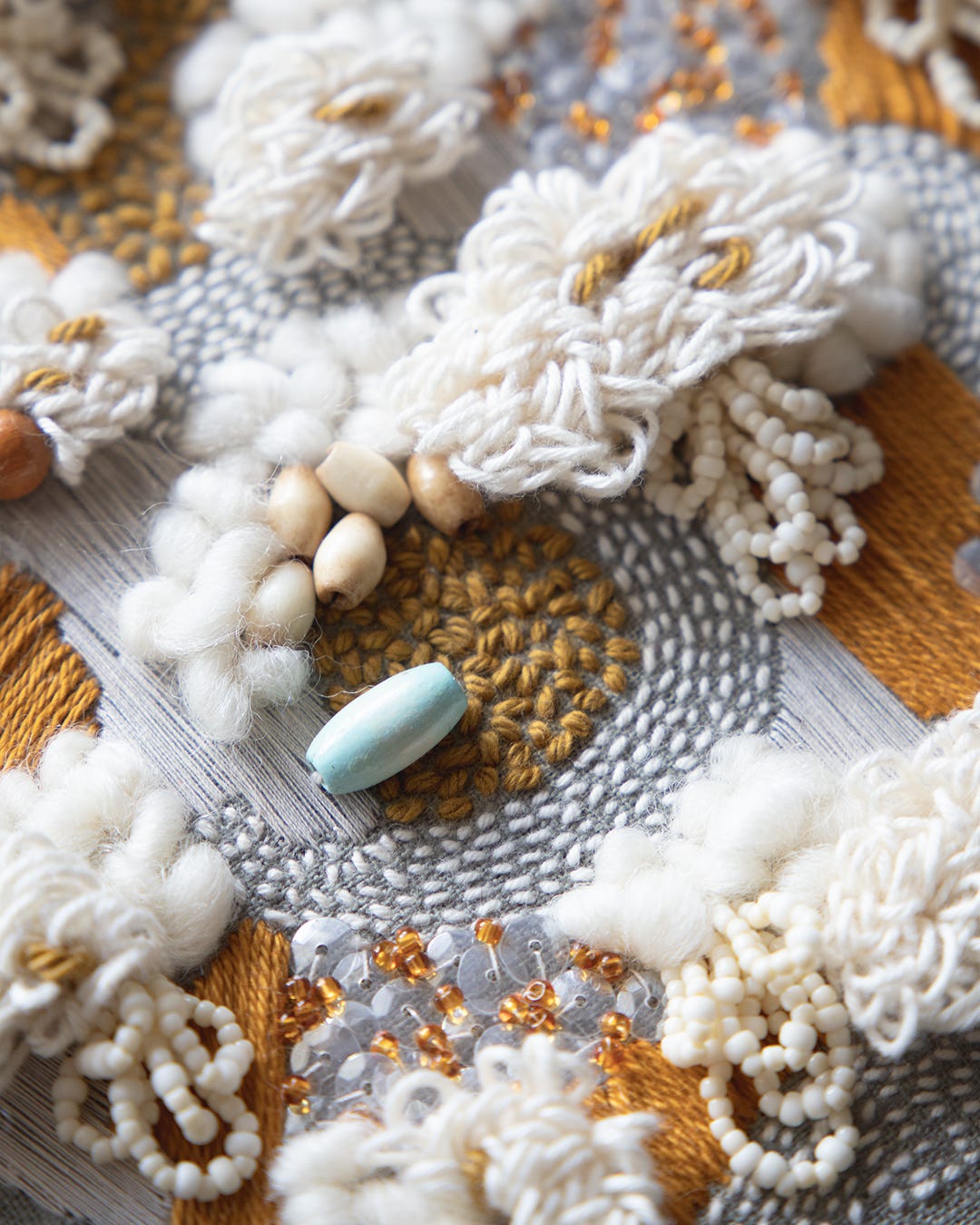 Find me on Instagram: @ateljeepikkusisko
What I do
I do mainly embroidery. Linen is always my go-to base fabric and I use every kind of yarn, pearls and pieces of fabric for crafting tiny magical landscapes. I love to upcycle materials from clothes and use leftover yarn in my work.
- Hetki yössä (Available)
- Jubilee (Available)
- Merenneito (Sold)
- Taikurin yllätys (Sold)
- Tsekkosslovakiassa (Available)
- Lumous (Available)
- Runo (Sold)
- Pieni runo (Sold)
- Salainen puutarha (Sold)
- Primadonna (Sold)
- Saaressa (Sold)
- Najadi (Sold)
- Pythian näky (Sold)
Contact me
e-mail: hei.pikkusisko(at)gmail.com
Instagram: @ateljeepikkusisko
WA: +358 44 236 6192